Newsletter Issue 3
Exhibitor take-up rate
increases at Building Maintenance and Asset Management Expo Asia 2009
despite the economic downturn
Bangkok, Apr 2009 – Despite the global economic crisis worsening by the day, exhibitor take-up rates to participate at Building Maintenance and Asset Management Expo Asia 2009 (BMAM EXPO ASIA 2009) has been better than expected. This positive response from the industry clearly reflects the strong market demand for
effective cost saving solutions amid the current economic climate.
Facility owners and managers in Thailand and the surrounding South East Asian region are facing a variety of constraints and challenges, such as shrinking maintenance budgets and resources constraints. There is a greater understanding that conserving resources and cost savings go hand-in hand. This has in turn created strong interests and needs for building systems and high performance solutions to combat rising costs.
Mr Loy Joon How, General Manager of Impact Management Co., Ltd., which is the organizer of BMAM EXPO ASIA 2009 said that cost savings in energy has never been more emphasized until now, especially in old buildings and facilities that are in need of upgrades. Mr Loy added that even in newer facilities, there are commitments to seek solutions that help to optimize energy conservation, especially in HVAC systems, computerized energy management systems, effective maintenance programme, insulations, and other electric-components upgrades.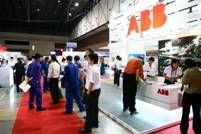 High on the do to agenda list for facility owners and managers are controlling and reducing maintenance cost. Facility systems such CAFM and CMMS are attracting strong interests from facility owners and managers as they look for effective solutions that can assure their building assets are fully utilized at the lowest possible costs, while maximizing the benefits to their building's lifecycle. Preventive maintenance and condition monitoring solutions are also gaining prominence, replacing the traditional use and replace policies.
This newfound urgency to maximize efficiency and value of building assets is pushing up demands for integrated facilities management and
outsourcing solutions to achieve sound energy management, cost control and containment and quality assurance. Responding to these market needs, Sodexo, one of BMAM EXPO ASIA 2008 and 2009 key exhibitors, recently created a series of tailored integrated facilities management solutions ranging from technical facilities management, grounds and landscaping management, laundry, catering, cleaning, pest control, reception to even accommodation services.
Asia's facility maintenance and asset management market is expected to enjoy unprecedented growth in the coming years. It is against this market backdrop that BMAM EXPO ASIA 2009 is being staged in response to the market demands and interests across Asia.
Taking place in Bangkok from 3 to 5 September 2009, this international exhibition and conference will bring together all key players in the business and market under one roof and serves as the dedicated market place for the showcasing of technologies, equipment, tools, methods and solutions to key engineering decision makers, maintenance professionals, facility owners and managers from across Asia.
For more information on BMAM EXPO ASIA 2009, please visit www.maintenance-asia.com or contact us below
Mr. Soradol Surattiantra
IMPACT Exhibition Management Co., Ltd. (Thailand)
99 Popular Road, Banmai Subdistrict, Pakkred District,
Nonthaburi 11120, Thailand.
Tel: +66 (0) 2833-5120
Fax: +66 (0) 2833-5127-9
E-mail: soradols@impact.co.th or info@maintenance-asia.com
IMPACT Exhibition
Management Co., Ltd.
99 Popular Road, Banmai Subdistrict, Pakkred District, Nonthaburi 11120, THAILAND