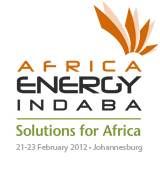 AFRICAN ENERGY SECTOR IS OPEN FOR BUSINESS
My husband used to start everyday with the product and it really works. ? Today, oral tablets are the most common ED treatment. This is one of them.
I love them. I have my daughter, Son and Husband on them too.
! We are aimed at supplying customers all over the world with medications of high quality at lowest prices thus helping to save their money and time.
The African energy sector is open for business. In actual fact there has been no better time than now to conduct business on the continent. The number of projects has quadrupled from that of 10 years ago and many of the continent's governments are now democratic, paving the way for economic growth.
In support of the opportunities within the energy sector, the annual Africa Energy Indaba which will be held on 21-23 February, has developed a unique roundtable which will focus and unlock the potential of this vital industry sector for companies wanting to tap into this market.
Paul Runge – Managing Director of specialised consulting firm Africa Project Access will be heading an energy roundtable discussion at the upcoming Africa Energy Indaba on February 23 February– opening up the floor for discussion on major energy greenfields and brownfields projects on the continent. According to Runge "the discussion will have a business focus and will also be very practical. We will look at projects from the ground up and talk about where things are headed. We will talk about export credit insurance, state organs that are able to help South African & African companies and projects throughout the Sub-Sahara region and regional interconnectors," says Runge.
Joining Runge in the roundtable discussion will be role players in some of these projects such as Ethiopia's hydro-power programme – currently the biggest hydro-power project in Africa. The roundtable discussion will bring together Africa's energy operators, financers and other important role-players. "It will be a great opportunity to learn of new and exciting projects and opportunities as well as network", says Runge. Templates of specific projects will also be made available to those attending.
The Africa Energy Indaba will take place at the Sandton Convention Centre in Johannesburg.  This leading business forum brings together more than 300 senior level energy sector experts and decision–makers. Over 100 leading energy suppliers will also be present at the annual exhibition showcasing their latest technologies, equipment and services.
Delegates attending this year's conference are also invited to attend and take part in the roundtable discussion scheduled for February 23, 2012 and information is available on the event website www.energyindaba.co.za .
Paul Runge has 30 years' experience assisting companies to access business and projects in Africa. He has developed a practical rationale and methodology that will be of value to companies and organisations wishing to diversify their portfolio into Africa. His company Africa Project Access supplies approximately 80 companies and organisations with early alerts on projects across a broad range of sectors on the continent. As a former diplomat, Runge has useful background knowledge on the political and business landscape of the countries he conducts business in – a value add for the clients who seek his services.
Runge has lived in Gabon and supervised projects in the Cape Verde Islands, has spent six years with the South African Foreign Trade Organisation and has led many of the first South African business delegations into other African countries following the end of international sanctions against South Africa.  He has furthermore, published a book, Potholes & Profits: Business (& other) Conversations and Experiences from Africa which is an anecdotal account of his experiences in a number of African markets.
ENDS
23 January 2012
Prepared by: Siyenza Management
Karabo Keepile
011 463 9184
On behalf of the Africa Energy Indaba 2012
About Africa Energy Indaba 2012
The Africa Energy Indaba takes place from February 21 to 23 2012 at the Sandton Convention Centre, Sandton, Johannesburg. The event brings together stakeholders from the global energy industry and the financial community, including energy providers, engineers, financial service providers, economists, government representatives and media. Visit www.energyindaba.co.za.
Acknowledged as a World Energy Council (WEC) event for Africa as well as fully endorsed by the South African National Energy Association (SANEA), the event has the support of the world's leading energy industry associations.
About the World Energy Council www.worldenergy.org
About SANEA www.sanea.org.za
About the Africa Project Access-www.africaprojectaccess.co.za