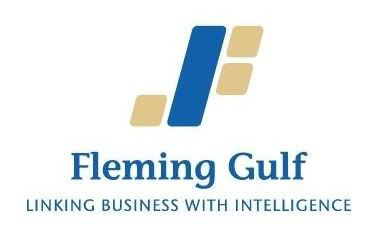 Following the overwhelming success of the conference over the last two years, Fleming Gulf is delighted to announce its 3rd Annual HR Strategies in Oil, Gas and Petrochemicals Forum scheduled to take place on 5th -6th February 08 in Abu Dhabi, U.A.E. It will provide an unrivaled platform for professionals and expert from the specific field of Human Resources to discuss the vital issues relating to the challenges faced in Talent Management, Recruitment and Retention, Organizational Development and Performance Management.
In the globalizing market arena, though Oil & Gas is a highly competitive and lucrative sector of the industry it is also defined to be the most susceptible business sector. Human capital is the most valuable asset to any company in fact the entire nation. In fact so much extent the wealth of a nation is defined by the effectiveness of its human skills. Responsible HR Strategies therefore is indeed a true reflection of company's values and vision for future.
The growing competition in the market for recruiting the best human capital available, lack of technical staff due to the baby boomers, retaining the available human assets, maintaining the skill pool, talent based recruitment, effects of a merger and how to overcome the milestones are some of the growing concerns in the oil and gas industry. Hence gaining imperative knowledge on these issues becomes an inevitable need for the Human Resources department today.
The critical nature of the business operations not only calls for enhancing the human resources infrastructure but also surges the need of effectively interweaving the improved human resources management systems in the organizational framework to yield higher human as well as capital returns.
Hence this forum will ideally answer the question of what HR strategies should be put in practice to achieve sustainable business development
Experts from the leading companies in the ever evolving industry will come together and put forward their issues and experiences in devising strategies to sustain the HR values. Senior Level Management Executives from established companies like Qatar Petroleum, SABIC, ADNOC, GASCO, SAMREF, KGOC, Schlumberger, BP Egypt, Oman Refineries and Petrochemicals Company will showcase the critical issues and concerns faced in their field of operations and strategies adopted to emerge as thriving market players. Hence, you'll definitely take away practicable insights and benefit from the experiences of these industrial leaders.
Hence the forum will clearly illustrate a swift transition from the understanding that implementation of effective HR Strategies is not only the want but the need in today's competitive business world.
For more information please contact:
Maria Luminita Birza -Marketing Manager
Fleming Gulf FZ LLC
PO Box 500604
Dubai UAE
Tel +971 4 3616112
Fax +971 4 3661049
E-mail: maria.luminita@fleminggulf.com
www.fleminggulf.com