Thursday, September 24th, 2009
23 September, Hong Kong Providing quality mobile services and ensuring profitability has become a challenge to a majority of mobile operators globally. With increasing demand for rich multimedia services, new challenges have been set for operators in the mobile landscape. A large number of these operators are veering towards new network optimization methods to overcome backhaul bottlenecks, increase coverage, capability and quality and prevent the degradation and/or disruption of next generation services.
With the downturn of the economy, telecom service providers today need to maintain their position in the market with the provision of best quality services at the most affordable rates. This is not an easy task to say the least as players are driven in part by the pressures of increased customer expectations and on the flip side, actively sourcing for better network solutions to ease the pressure.
In order to sustain this competitive edge, operators worth their salt will need to reflect on a gameplan that offers attractive tariff packages whilst meeting growing subscriber demand. In light of this, concentration on optimizing existing networks deems to be a viable option but the need to ensure that service delivery is kept to optimum quality with the lowest cost incurred is of paramount importance.
In view of the current scenario, Telecom Network Optimization Asia 2009 (TNOA 2009) is committed to the cause and will be gathering more than 20 Asian industry leaders to share case studies on best-of-class optimization methods and innovation.
Some of the key conference topics at TNOA 2009 include:
* Network cost optimization and managing increasing mobile traffic
* Examining Strategies To Successfully Optimize The 3G Network towards Higher Coverage, Capacity & Quality
* Upgrading the existing 3G/HSPA networks for mobile broadband
* Developing a strategy to enhance end-user mobile experience at reduced OPEX
* Benefiting Through The Managed Services Route
* Developing LTE ready mobile backhaul
* Understanding The Need To optimize The Network For The Introduction of Next generation Devices
TNOA 2009 is pleased to introduce our distinguished panel of speakers:
* Dr. David Mun Geon Kyeong, PMTS, Mobile Communications Research Division, ETRI, Korea
* Dr. Yang Wen-Hao, Acting Managing Director, Chunghwa Telecom, Taiwan
* Francis Chung, Product Marketing Director, Oracle Communications, Hong Kong
* Dr. Henry Ye, R&D Director, The Hong Kong Applied Science and Technology Research Institute Company Limited (ASTRI), Hong Kong
* Prof. Vincent Lau, Associate Professor, Hong Kong University of Science and Technology, Hong Kong
* Lee Siak Kwee, Director Mobile Network Access, SingTel, Singapore
* TC Juan, VP Network Division, Taiwan Mobile, Taiwan
* Abhay Savargaonkar, Senior VP 3G & Network Quality, Bharti Airtel, India
* Anky A Priyagung, VP Network, Telkomsel, Indonesia
* Su Tu Tan, Chief Technical Officer, Vinaphone, Vietnam
* MinSoo Park, Senior Manager of Institute of Network Technology, SK Telecom, Korea
* Jaime Chee, Head of Network Quality, DiGi Telecommunication, Malaysia
* Siva Balendra, VP & Head Network, Loop Telecom, India
* Dhananjaya Ponnamperuma, Manager –Radio Network Planning & Optimization, Mobitel, Sri Lanka
* Barney Lane, Principal Asia, CRA International, Hong Kong
* David Abecassis, Senior Manage Strategy Consulting, Analysys Mason, Singapore
About All Events Group –
All Events Group (AEG) is a business-to-business information & media company helping businesses build their competitive edge through industry intelligence, strategic skills and key relationships. We provide conferences, professional training solutions, congresses, exhibitions and tradeshows, and industry online communities and publications in a portfolio of industries, including finance, mining, energy and human resources. We excel at helping organisations achieve their marketing objectives through specially designed events and platforms rich in content and opportunities in business development. For more information, log on to www.alleventsgroup.com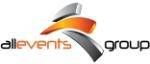 For more information, please contact
Ms. Julie Pui
Marketing Manager | Telecom Network Optimization Asia 2009
Tel: +65 6506 0951
Fax: +65 6749 7293
Email: julie.pui@alleventsgroup.com