Thursday, October 9th, 2008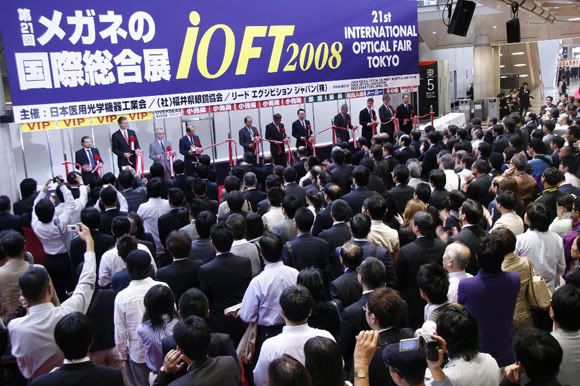 Dear GoingToMeet,
Thank you very much for cooperating with IOFT 2008.
Fortunately, the show drew tremendous number of visitors not only from Japan but also from other countries and received a high degree of media coverage, of course, including you!
We have heard a lot of voices saying that the show was even more successful than ever.
All this success was primarily due to the unstinting support of you.
We still have plans for next year (27-29, Oct) to continue the progress and expansion of IOFT and look forward to receiving continuous supports from you.
We hope to have a further cooperation with you for the coming years, and thank you again for your kind supports for IOFT 2008!

Best regards,
Satoko

Satoko Hombu (Ms.)
IOFT Show Management/Reed Exhibitions Japan Ltd.
Tel: +81.3.3349.8508
Fax: +81.3.3344.2411
mailto:hombus@reedexpo.co.jp
Visit: www.ioft.jp/english